Skip to content
JUMP THE QUEUE
BOOK ON THE APP AND WIN!
Are you still calling to book your pet's next visit to Paradise? We look forward to seeing them, but there's an easier way!
Whether your pet is joining us for a day or a vacay, book their day camp, overnight boarding, professional grooming or visit to NewDay Veterinary Care online — or better yet, use our mobile app. Both will save you time and let your pet fast forward to fun!
PLUS every time you book through our mobile app or website during our "Jump the Queue" giveaway from May 1 to July 31, 2023, you'll be automatically entered for a chance to win a free week of boarding or day camp!* We'll choose one winner each month. That's three chances to win!
DOWNLOAD THE APP
BOOK ONLINE
FEATURES
The Pet Paradise app is the quick and easy way to book your pet's visit, check your Furever Loyal points, watch them enjoying Paradise and more.
Book Any Service
Day camp, overnight boarding and professional grooming are available to book through the app. Need an appointment to see the vet at NewDay Veterinary Care? You can request that, too!
Quickly Rebook Previous Services
Rebook a previous service simply by selecting a date. Do you always book Day Camp on Wednesday with a wash-n-go bath? Just select the date and we'll know the rest!
Watch on our Webcams
Peek in on your pooch anytime with our live webcams, right from the app.
Pay Deposits
If your reservation requires a deposit, the app lets you add it.
See Furever Loyal Points & Perks
Furever Loyal rewards members can view point balances and see all the available rewards.
Face ID Login
Log in faster when you use Face ID to log in.
Traveling this Summer?
While you enjoy a much-needed vacation, give your pet a piece of Paradise. We'll make them feel completely at home.
Seeing this on a desktop or laptop? Scan this code with your phone to download the app.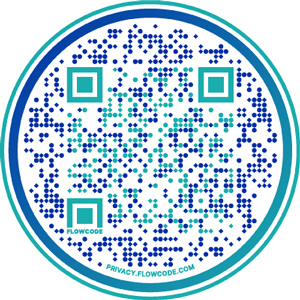 Frequently Asked Questions
Below are some common questions and tips for using the Pet Paradise app. If you still have questions or need assistance, please contact us and we'll be happy to help.
*JUMP THE QUEUE GIVEAWAY RULES
NO PURCHASE IS NECESSARY TO ENTER OR WIN. A PURCHASE DOES NOT INCREASE THE CHANCES OF WINNING. Jump the Queue ("Giveaway") begins 5/1/23 and ends 7/31/23. Entrants can receive a maximum of one (1) entry per day for booking any day camp, boarding, grooming or veterinary service using the Pet Paradise mobile app or website. Three (3) winners will be chosen during the Giveaway: one winner for May from bookings made 5/1/23-5/31/23, one winner for June from bookings made 6/1/23-6/30/23, and one winner for July from bookings made 7/1/23-7/31/23. Winners will be notified by the second week of the following month (May winner notified in June, June winner notified in July, July winner notified in August). Each winner will be awarded the same prize. Prize includes the choice of either seven (7) days of day camp OR six (6) nights of boarding (excludes VIP suites) for one (1) dog or cat at any Pet Paradise resort location. Prize is for either day camp or boarding and cannot be a combination or split of the two. Winners must book in advance to redeem their prize of day camp or boarding. Boarding is subject to resort occupancy and availability at time of booking. Prizes expire on 8/31/24 and any day camp days or boarding nights not used by that date are forfeited.
Scroll to Top