Skip to content
Booking is now even easier!
Existing customers - book your boarding reservation with our easy new process.
Book in less than 2 mins!

Pet Paradise is excited to announce a new free service for all boarding, veterinary, and grooming reservations. Pet Dash offers our current customers more convenience by allowing them to stay in their cars while dropping off or picking up their pets. *Day Camp guests are encouraged to continue using the VIP day camp drop off.
HOW PET DASH WORKS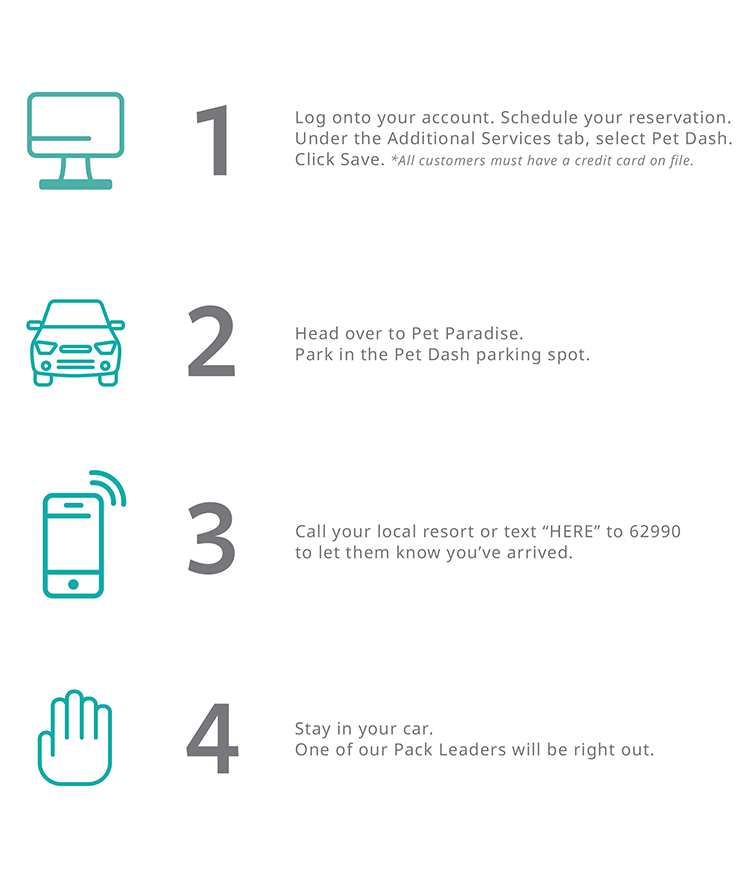 Scroll to Top