Allison CrippensResort Manager
Allison can't wait to meet you and your pet!
Read More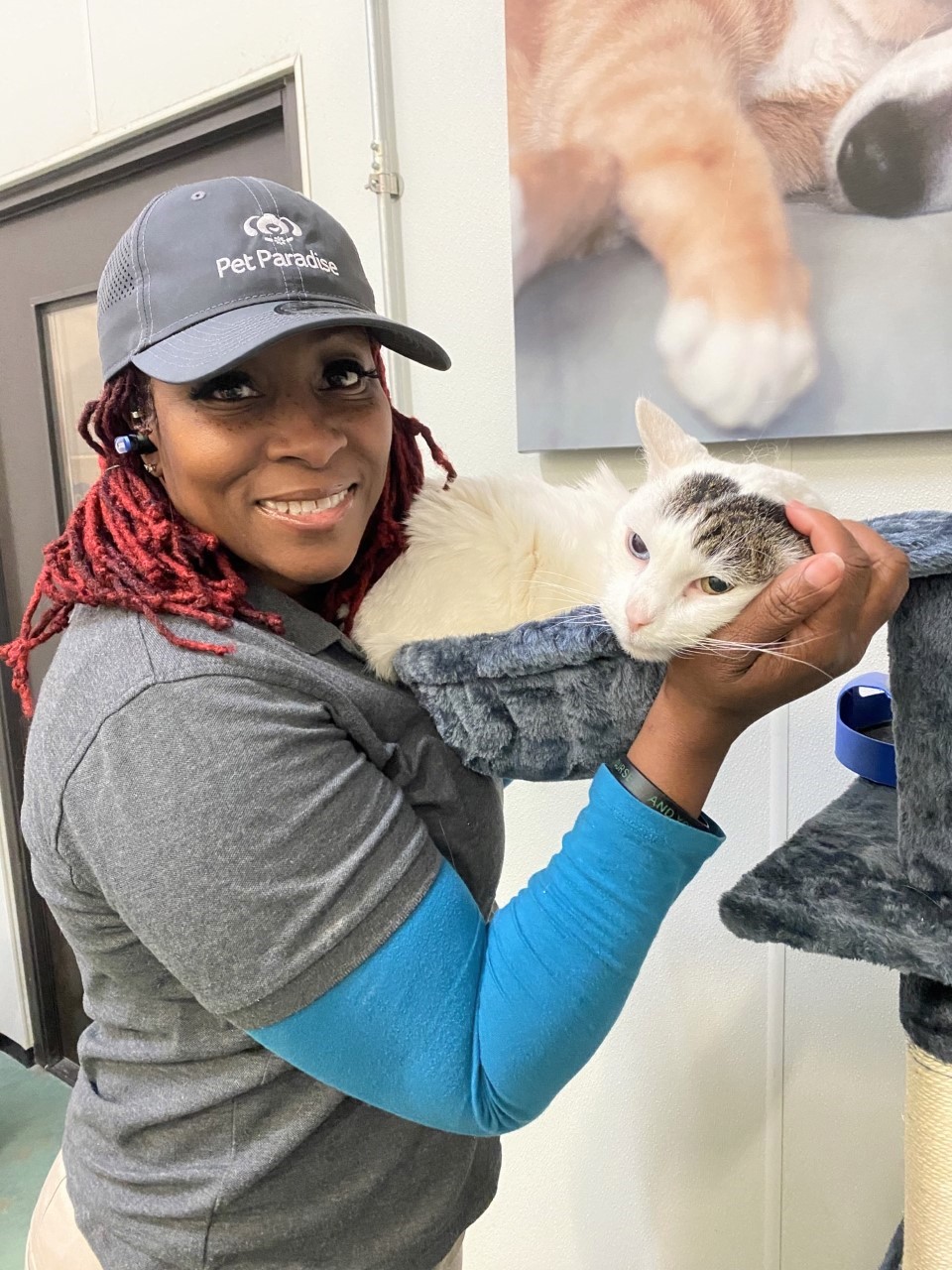 Allison CrippensResort Manager
Allison has loved animals of all kinds since her childhood. She had dreams of becoming a Zoologist but joyously chose the life of a mother of three boys now ages 34, 29 and 28. She is also a mom to two lovable but feisty cats, Missy and Sissy.
Allison previously owned a Business "K-9 Perfection" in Baltimore, Maryland, and brings with her more than 20 years of management experience.
She has been with the Pet Paradise since December 2020 and aspires of becoming an invaluable member of Pet Paradise Corporate Staff in the future.