Deja McIntyreResort Manager
Deja is the Manager of Pet Paradise Winter Garden location and has been working here since 2019.
Read More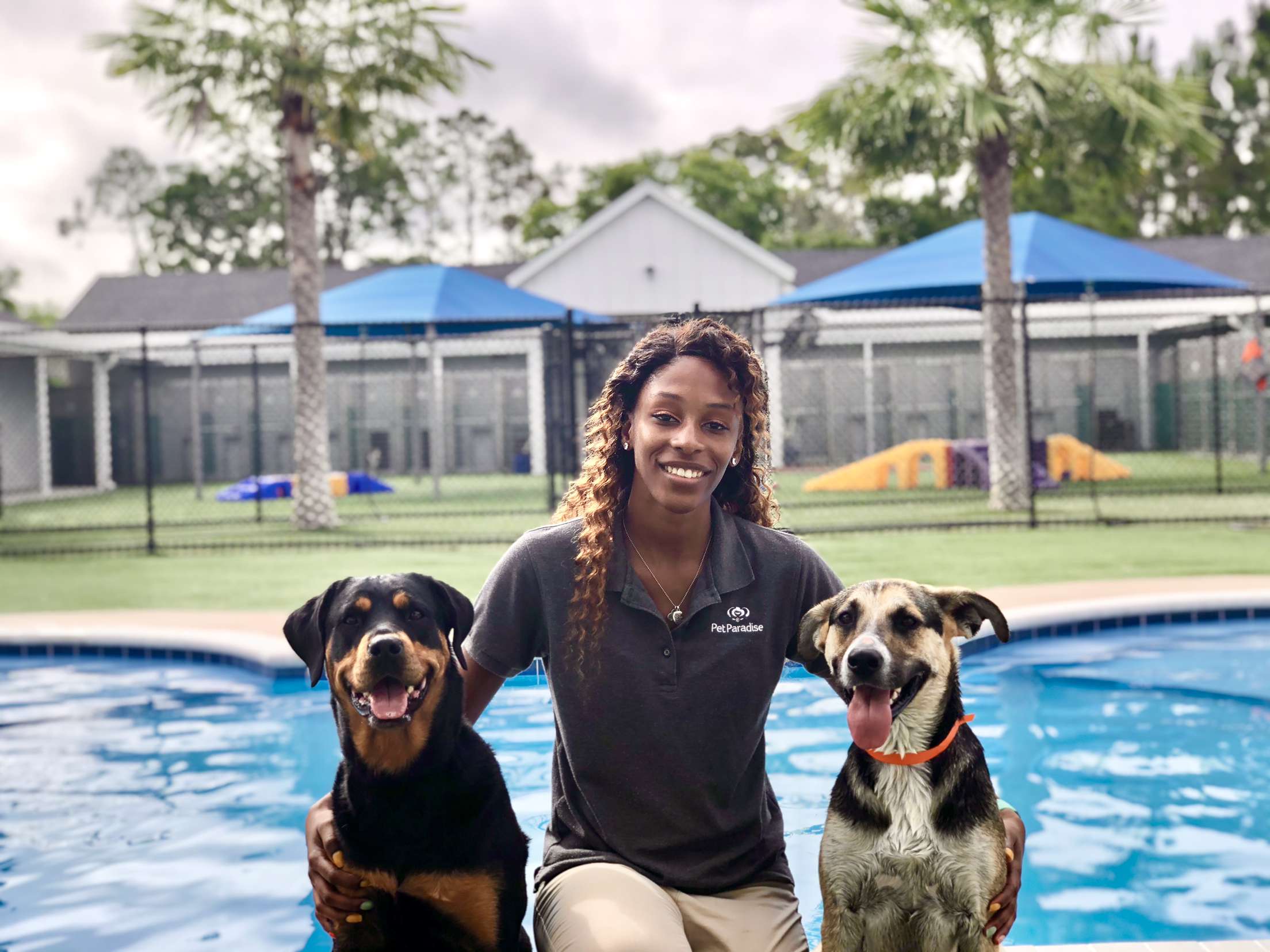 Deja McIntyreResort Manager
Deja has a pack of three dogs. They are Loki, a Lab who is 7-years-old, Calliope, a Rottie who is 5-years-old, and Leilani, a Shepard mix who is 2-years-old. She also has a little black tabby who is one-year-old. In her spare time, she loves taking all three of them on hiking trails or going on some type of adventure. Now living in Florida, she likes taking them to the beach to play. She also enjoys taking photos and spending time with her friends and family. Deja started working at the Pet Paradise Plano Custer location in 2016 as a receptionist. She was then crossed-trained to become a resort associate and made the decision to become a leader in July 2017. She started as a back of house supervisor and has worked her way up to Assistant Manager in 2018. She fell in love with the dogs, of course, but also our Pet Paradise clients and team members. Deja made the move to Florida in February 2019 to help open the Winter Garden resort. Deja enjoys working in such a positive spontaneous environment and the dogs' personalities just add to it.